CIRS is a medical device company that specializes in material science applications for the imaging diagnostics market. Customers include OEMs, hospitals and research laboratories. CIRS products simulate human tissue response under CT, X-Ray, radiation, ultrasound and MRI systems. CIRS is widely regarded as a world-wide leader in its field.
Transaction Type: Recapitalization to facilitate retirement of two active owners
Web site: www.cirsinc.com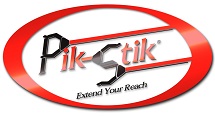 PikStik designs and distributes reachers to let you retrieve or put away items safely without undue stretching, bending and straining. Durable, safe and lightweight designs make these the ideal reachers for any purpose. From the living room to outdoor use in ponds, gutters, gardens, our sleek contours are made for all those hard to reach places. These universal tools allow you to grab and move in one easy motion. So not only are they hygenic, but also reduce or even eliminate discomfort or wrist injury.
Transaction Type: Buyout to permit passive ownership to pursue other interests
Web site: www.pikstik.com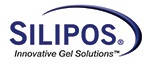 Silipos, founded in 1989, is recognized as the global leader in gel technologies across a wide range of industries including healthcare, consumer goods, and health and beauty aids. Silipos products are manufactured in Niagara Falls, NY and sold to over 7,000 customers in 90 countries worldwide. With an uncompromising commitment to quality and product innovation, Silipos has consistently developed innovative solutions for our customers across a broad range of markets including orthopedics, prosthetics and skin care.
Transaction Type: Buyout to permit active ownership to redeploy capital
Web site: www.silipos.com